Diaphragm Pump
Yamada Corporation has a long tradition as a manufacturer of air operated pumps and has become one of the important manufacturers in the world. Production of the pumps takes place in the Sagamihara location, whereas the Hengelo and West Chicago location have assembly facilities to meet not only the local country standards such as CE, ISO 9001:2000, ATEX 100, but also application requirements such as low frequency – and ultra dry air operation.
A statement that underlines the market approach of the company: "our products are developed according to superior pump technologies, thus meeting the highest quality standards to supply various industries. All our products can be adapted to the customers' special requirements. In fact, we are a supplier of custom-made products".
Diaphragm Pump NDP Series pumps are the backbone of the industrial line of air-powered double diaphragm pumps (AODD). A unique, patented air-valve design ensures stall-free operation throughout product life. Bolted construction and common component replaceable parts maximize uptime and increase profitability. If you require specialty pumps, please click here to see our High Pressure, UL, CSA, Powder and FDA diaphragm pumps.
---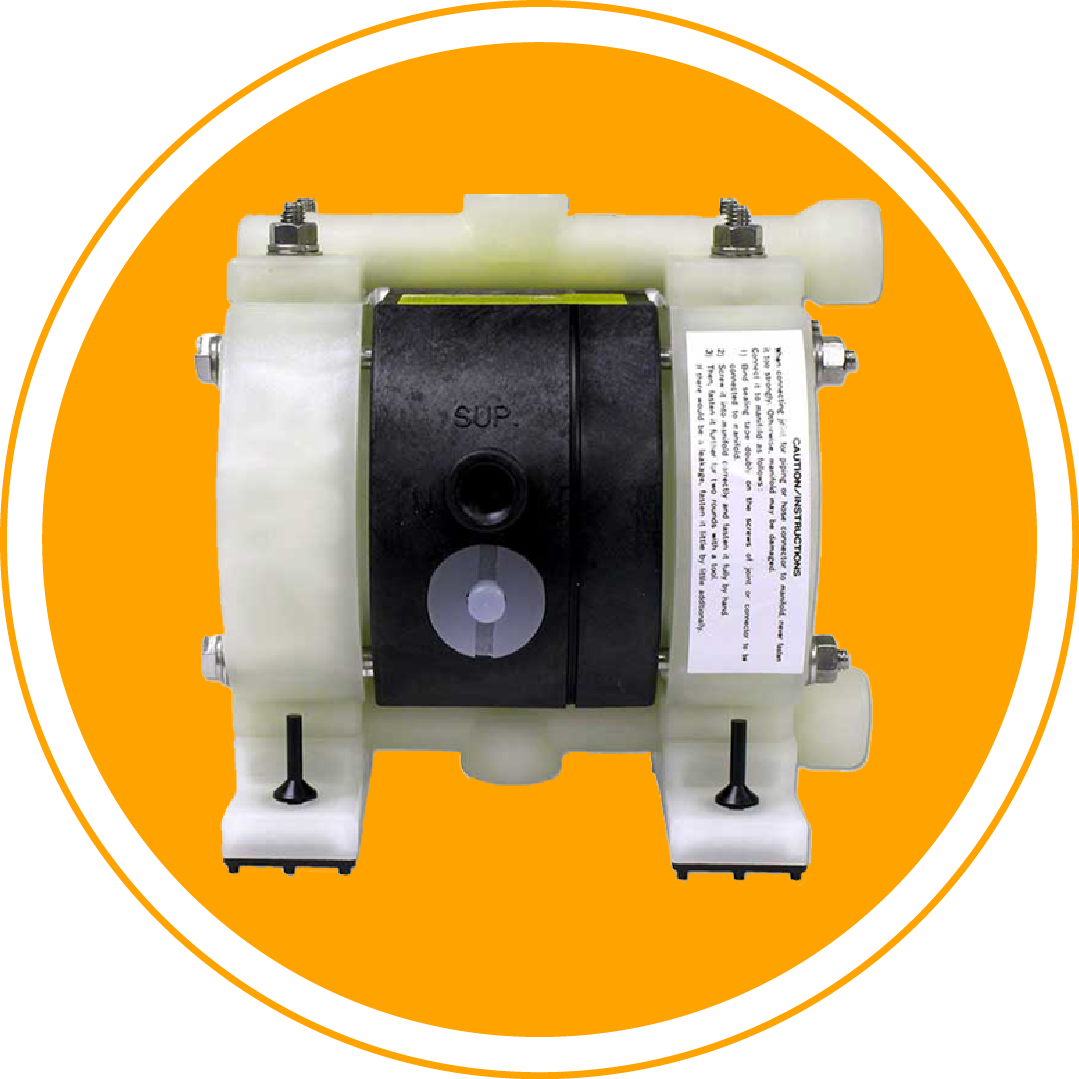 NDP-5
3.4 GPM 0.25″ Fluid Port
DP-10/15/G15
6.0 or 8.0 GPM 0.375″
or 0.5″ Fluid Port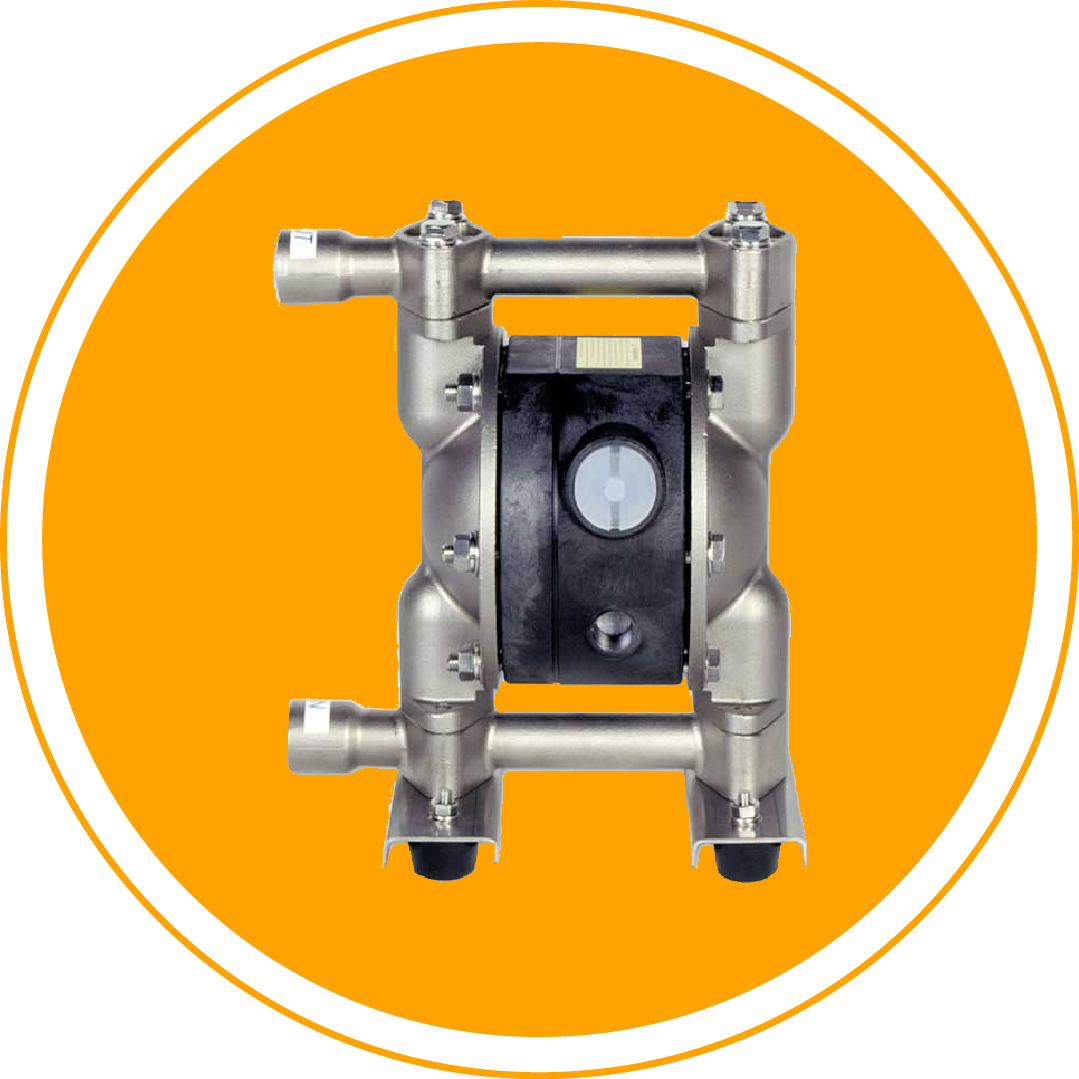 NDP-15
13.5 GPM 0.5″ Fluid Port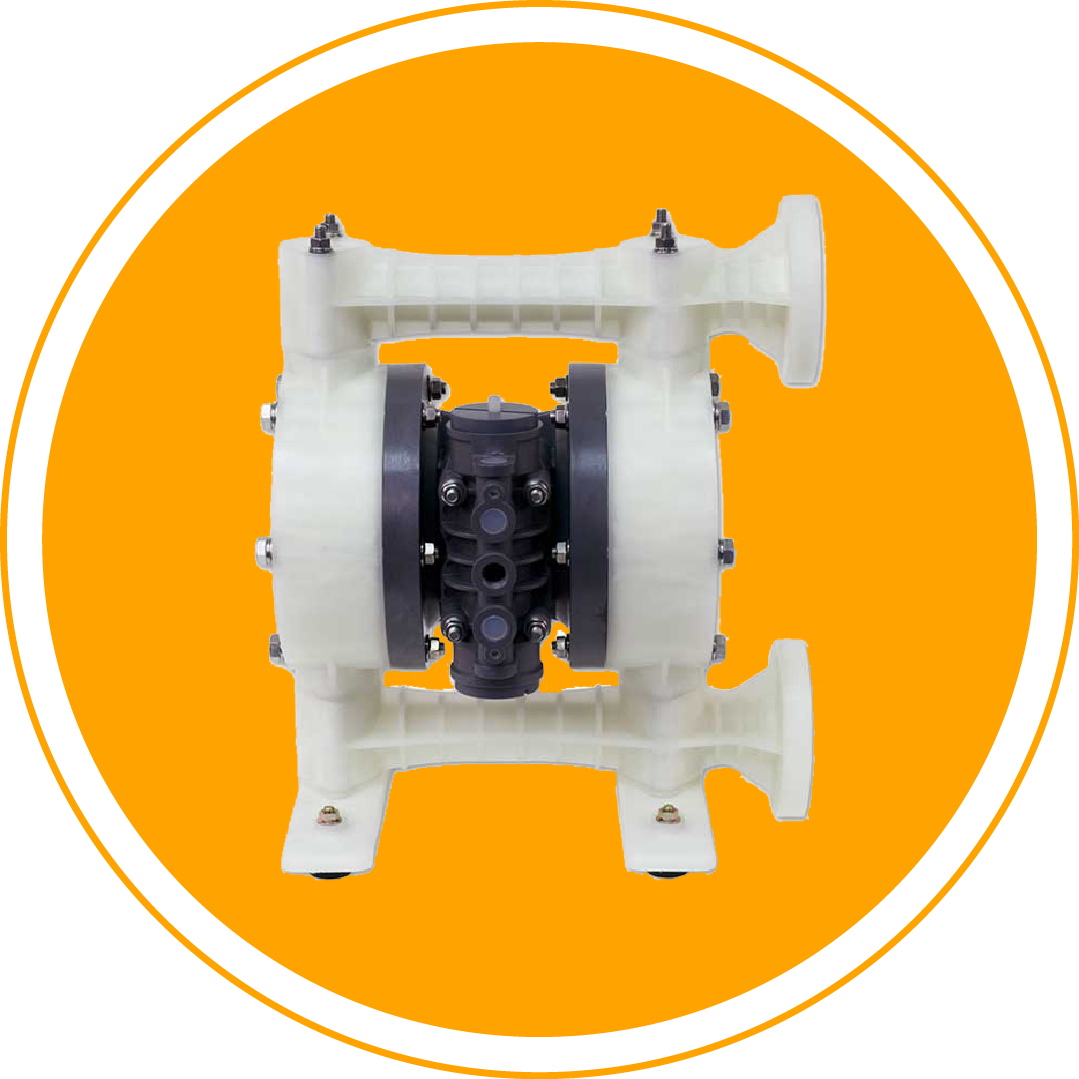 NDP-20
31.7 GPM 0.75″ Fluid Port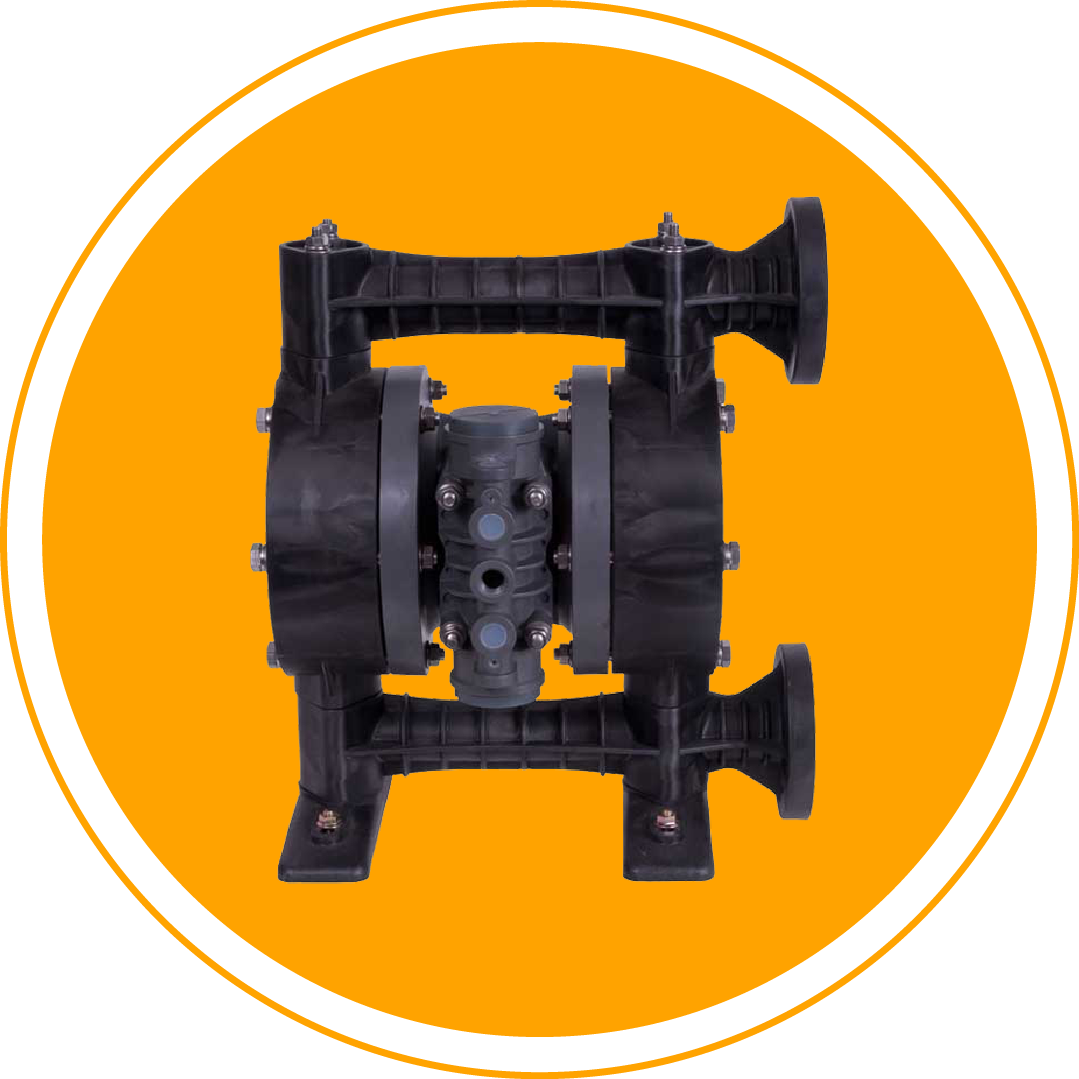 NDP-25
46.2 GPM 1″ Fluid Port
---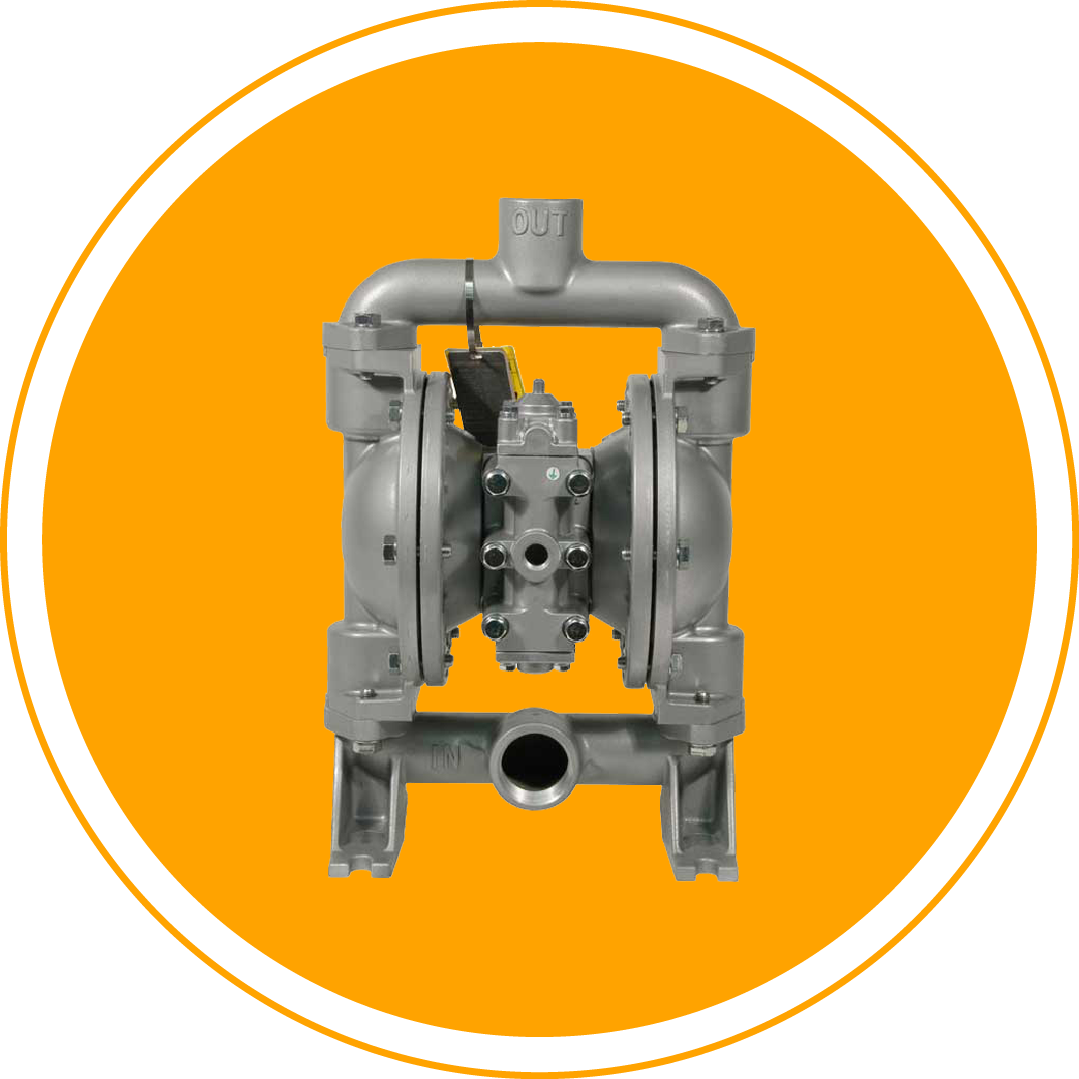 NDP-32
50.2 GPM
1.5″ suction
1.25″ discharge
SPECIALTY
FDA Compliant Electro-Polished Solids Handling Powder Pumps U.L. Listed Split Manifold High-Pressure CSA-Certified Pumps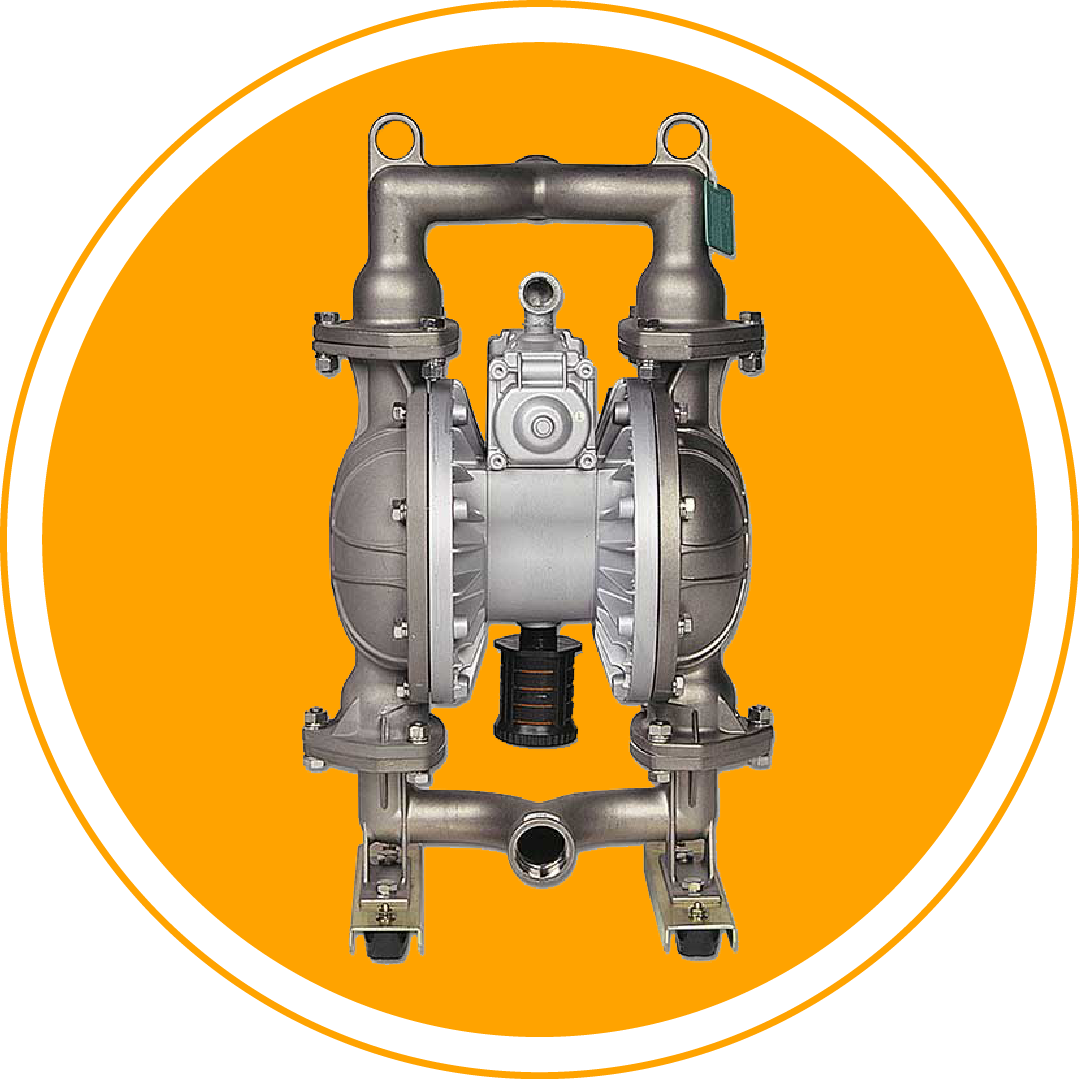 NDP-40
107 GPM
1.5″ Fluid Port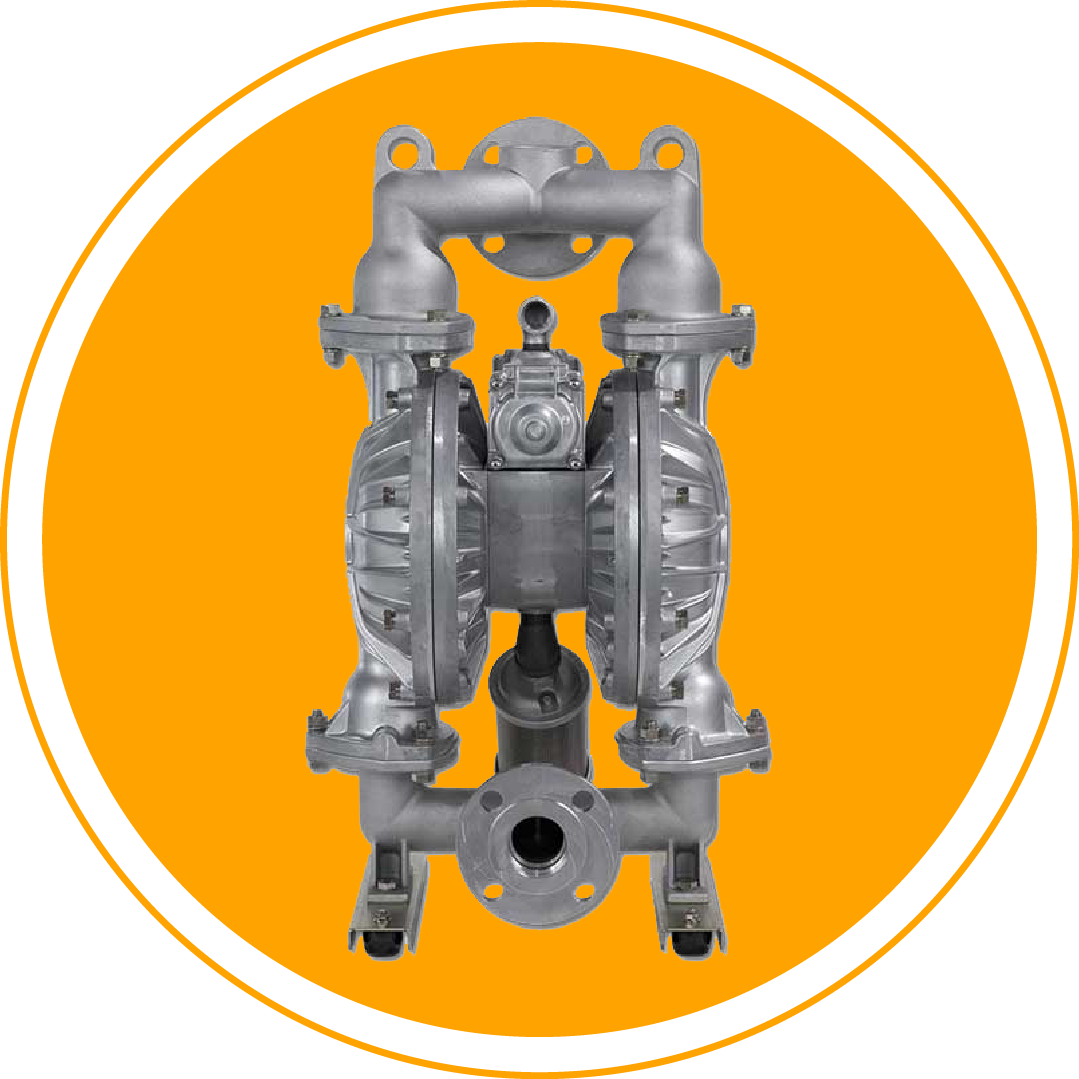 NDP-50
164 GPM
2″ Fluid Port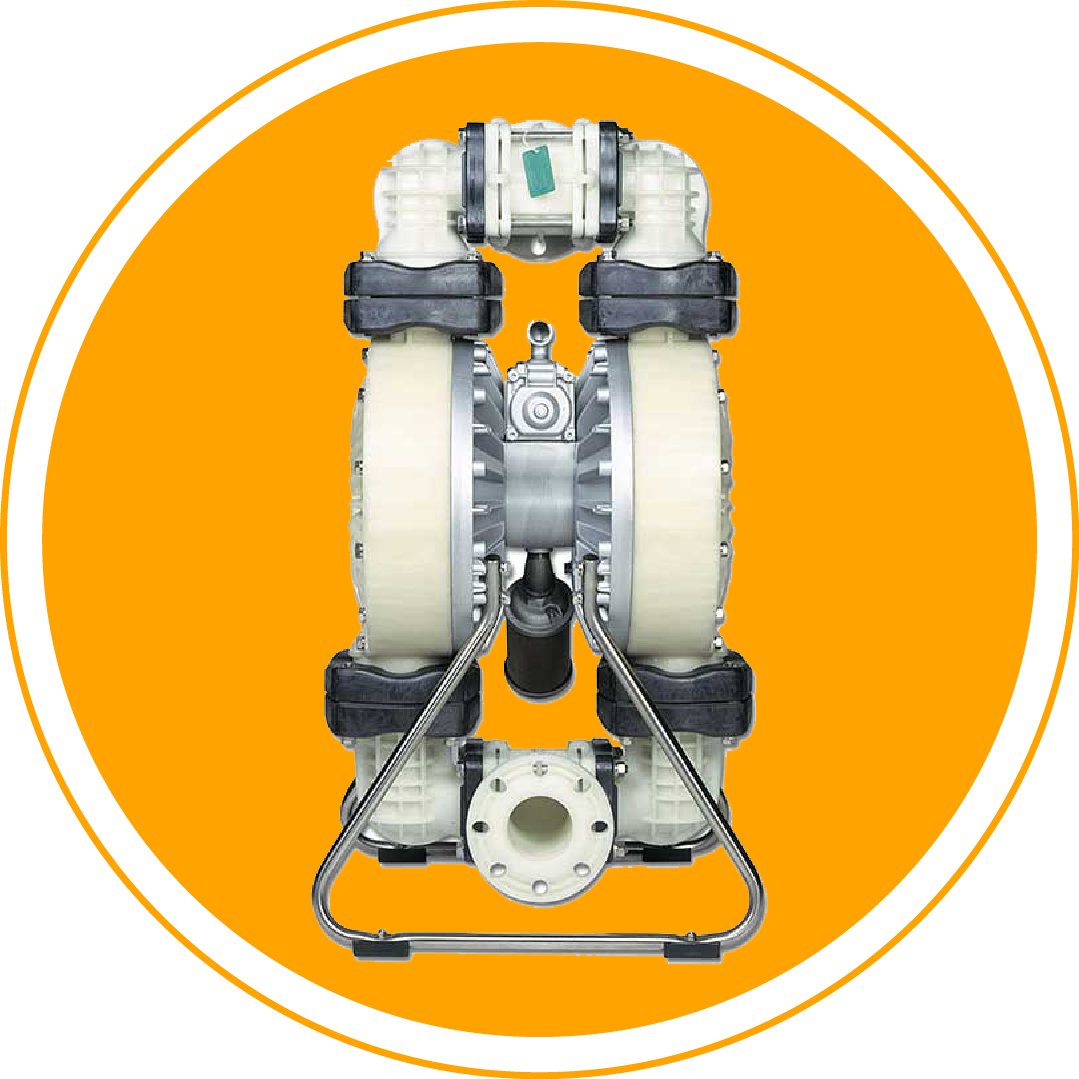 NDP-80
215 GPM
3″ Fluid Port